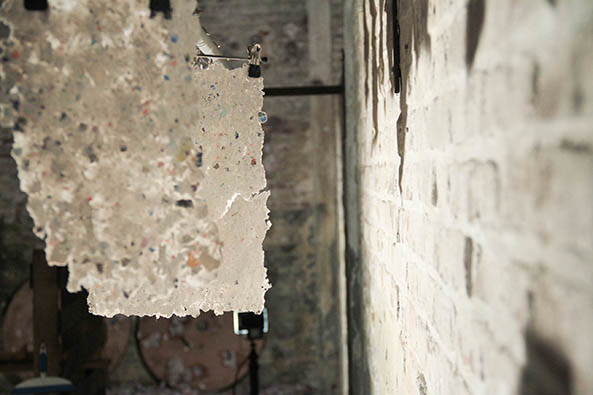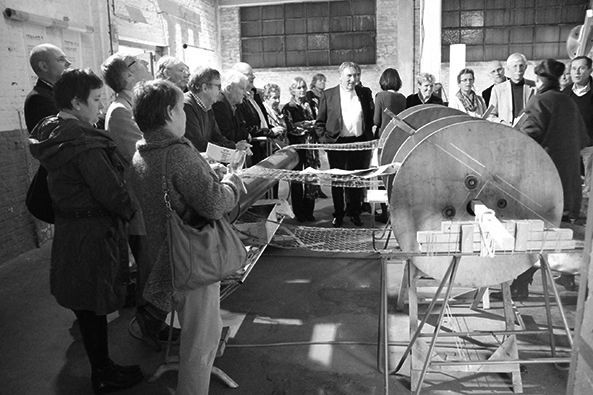 Production Lines / The New Factory | Performance + Installation
PaperPoo Machine is one of fourteen production lines exhibited as part of Production Lines for the New Factory by C-fabriek during Dutch Design Week 2012.
C-fabriek is an Eindhoven-based studio, workshop, gallery, shop and collective of young designers searching for alternatives to industrialization, production and consumption.
PaperPoo Machine is a paper mill recycling the city's waste newspapers and leaflets from Dutch Design Week 2012. The mill is constructed with 0 euro budget by using found industrial materials. The mill is an analogue production mechanism which complicates and extrapolates a simple paper pulping process and is operated manually.
Line 014 – Paper Poo Machine, a production line designed and built collectively, is made of free materials collected around the city of Eindhoven, the Schellens Fabriek, backyards and Design Academy Eindhoven. It's made of abandoned sheets of wood and wooden structures used in who knows what, of old bicycle parts, window frames, table legs, plastic and cardboard tubes and bits and pieces from who knows where.

The machine uses excess paper generated by Dutch Design Week as raw material. The outcome of the machine is Paper Poo. How much paper waste does the society actually generate?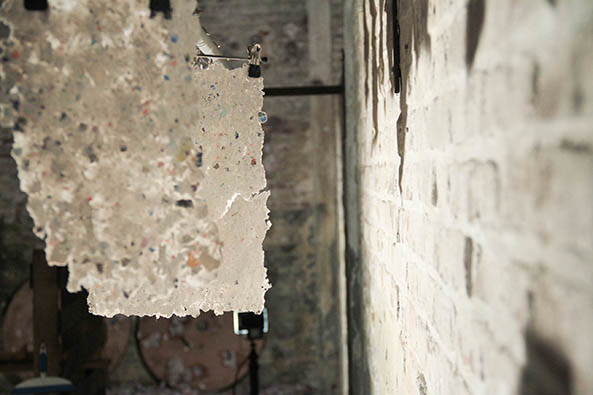 Line 14 Designed | Constructed | Performed
by:
GABRIEL A. MAHER (Australia), VELIA GENOVESE (Italy), PERSI IOANNIDOU (Greece), HEINI LEHTINEN (Finland), SILVIA NERETTI (Italy), SCOTT NEWLAND (USA), TERESA PALMIERI (Italy), SOPHIE RZEPECKY (New Zealand), LI ZIFEI (China), LUCAS MUÑOZ (Spain)
C-Factory by Thomas Vailly, Itay Ohaly